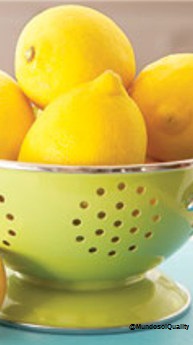 Lemon, cleaning agent in bathrooms
16.06.14
Stains are common in healthcare and grooming in general. This is usually due to contact for a long time that metal objects, but also can result because of other factors. Some natural and commonly used in the kitchen, such as vinegar and lemon juice, liquid serve as a solution to address the thousands of products that are on the shelves of hypermarkets.
For rust stains on health using too abrasive product involves risks: price to remove the stain may be permanent damage to the surface of the tiles, the sink, tub or toilet. Using natural products becomes a good alternative: lemon juice.
Lemon juice should be mixed with borax, two tablespoons each lemon juice. This compound, which combines the properties of borax with citric acid from fruit, possible to remove the rust stains.
The procedure is to use a soft cloth soaked in the mixture and rub the area enough to be cleaned.
Source: consumer.es
Compartir