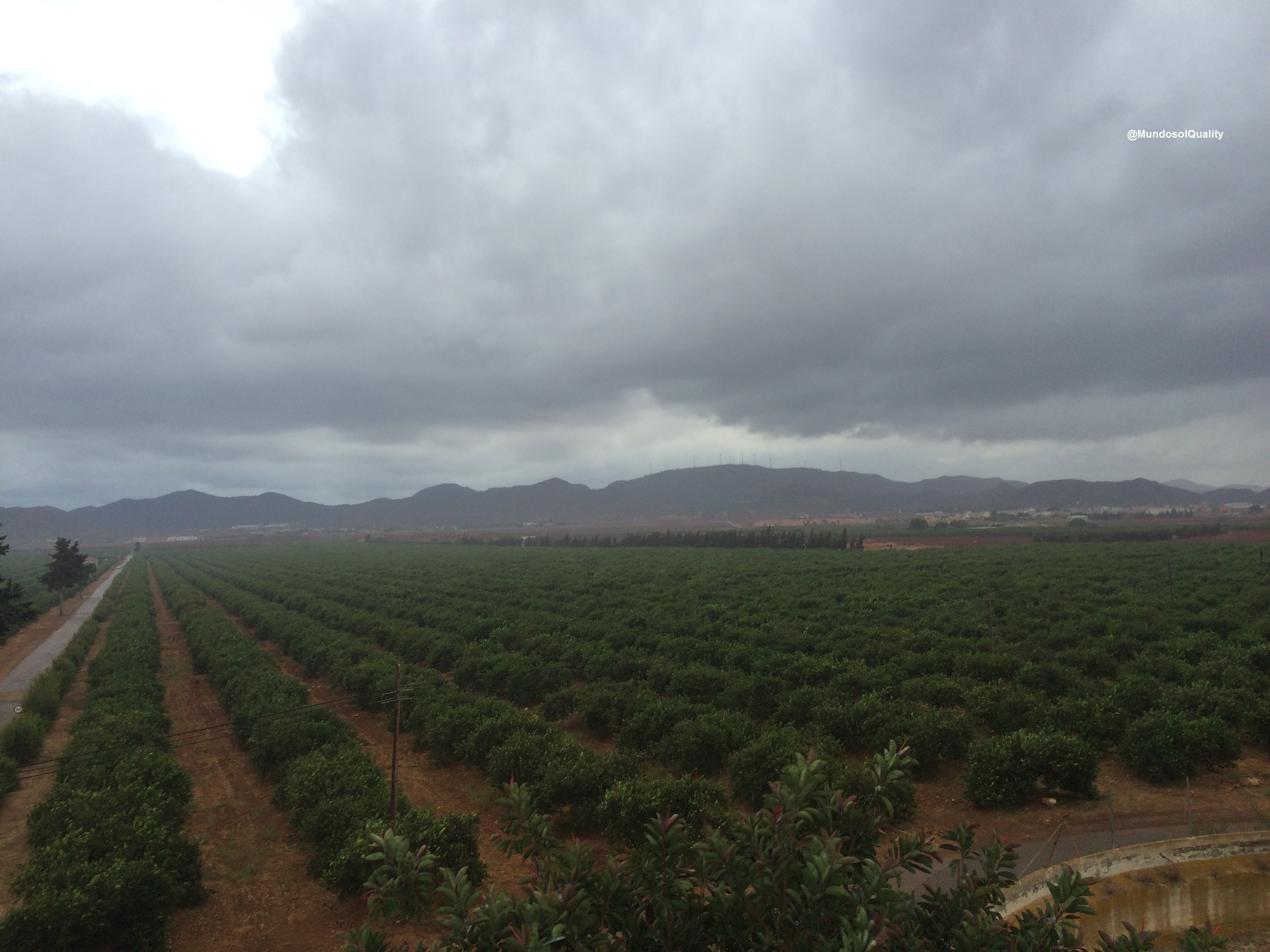 La Morenica
Has already spent the summer of 2015 will be remembered as one of the hottest in history, sleepless nights by high temperatures and extreme heat during the day, thermal sensations soared above 40 for much of the day.
In our citrus area of Murcia, in September it has cooled the atmosphere much. Mild temperatures during the day and cool night have given way to the 'Feria de Murcia'.
Murcia is at parties boys !!!
The fair each year brings more people, including a famous music festival happens during this September and us makes us especially excited because we feel very identified with 'Lemon Pop Festival'.
'The Morenica' (Virgin of Fuensanta) brought us water, cries almost every year in our fields. Clouds like the picture accompanying this post, are also very moraine, a sign that more rain, although it seems that has kept some lagrimicas for October-November.
It is less to begin collection of lemon, soft night temperatures and thermal oscillation day-night Have Lemons are filled with abundant juice, swerve from green to yellow and to our customers and have them almost.
After this hot summer in which no pests have been hardly breathe better tear fall controlled by their natural enemies, keeping a balance in the plot that borders on perfection.
Compartir