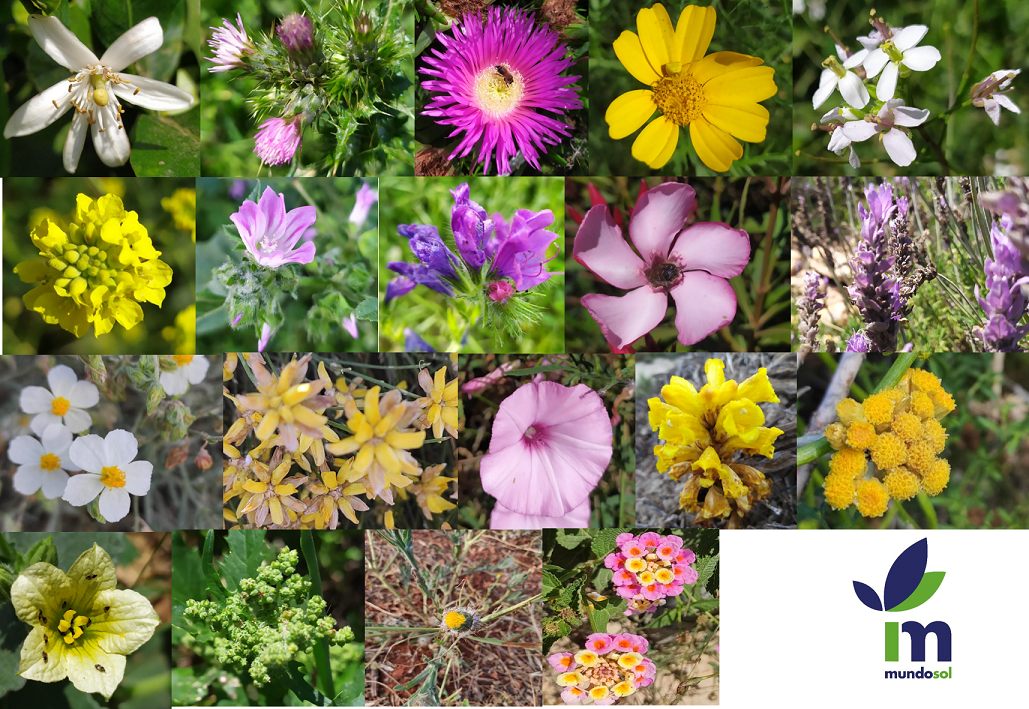 The harvest has colour for San Isidro labrador!
As every year on the 15th of May we celebrate the day of St. Isidro the farmer, a saint who was a ditch-digger, a thaumaturgist and a rainmaker, who is traditionally asked for good harvests and good weather.
This year we have no complaints about the rains that have fallen, they have been quite frequent but moderate, without causing any damage.
In addition, May is also considered the month of flowers, which is why we have been publishing flowers on our social networks every day of the month. In the image that heads this publication we have a brief collage as a summary of all these flowers that we have been presenting.
We would like to share with you some of the numerous floral species that flood our farms at this time of the year. The presence of flowers is very important as they act as refuge and food in the form of pollen and nectar for a large number of natural enemies, promoting natural biological control and the conservation of auxiliary fauna on our farms.
Meanwhile, in the field…
In one of our "Finca La Jorquera" we are planting our lemon trees. In Image 2 we can see how we are preparing the land and planting.
As far as the main pests that can affect our lemons are concerned, we have Prays sp which, despite having a high number of captures, we are not seeing any damage to our lemons. Furthermore, we are very close to completing the first generation of white louse and red louse which, together with the first symptoms of red spider mite (Tetranychus sp.) in the new shoots, therefore, it is advisable to consider the first generation treatment, in order to avoid problems in the future with both pests.
In our philosophy, where we aim to promote biodiversity, we optimise the use of phytosanitary products by only carrying out treatments when natural enemies cannot combat the pest, with the natural enemies themselves regulating the population of these pests.
Compartir